CBD gummies to fend off stress and anxiety
These little colorful fruit jellies are high in CBD and can brighten the mood even in the darkest hours.
Natural, vegan, effective: discover CBDay Candies
If you enjoy CBDay Plus, you should absolutely try out its edible version. CBD gummies will help you relieve daily stress and offer support in the case of anxiety. 
They are practical, easy to take, handy to carry around, and, most importantly, pre-dosed. One gummy contains 10 mg of CBD.
You can use them to:
start your day with the necessary lightheartedness

keep daily stress at bay

manage anxiety before an exam

fend off performance anxiety before an important presentation

cope with stress when you move to a new city

relieve tension before beginning a yoga or meditation session

manage sexual performance anxiety
Our CBD fruit jellies are vegan and gluten-free and contain organic hemp extract.
You can purchase them in 60-gram packs (30 jellies) or the super-convenient 120-gram packs (60 jellies).
CBD gummies are easy to take. You just need to chew them until they are completely absorbed. The active ingredients begin to take effect 60 minutes after intake.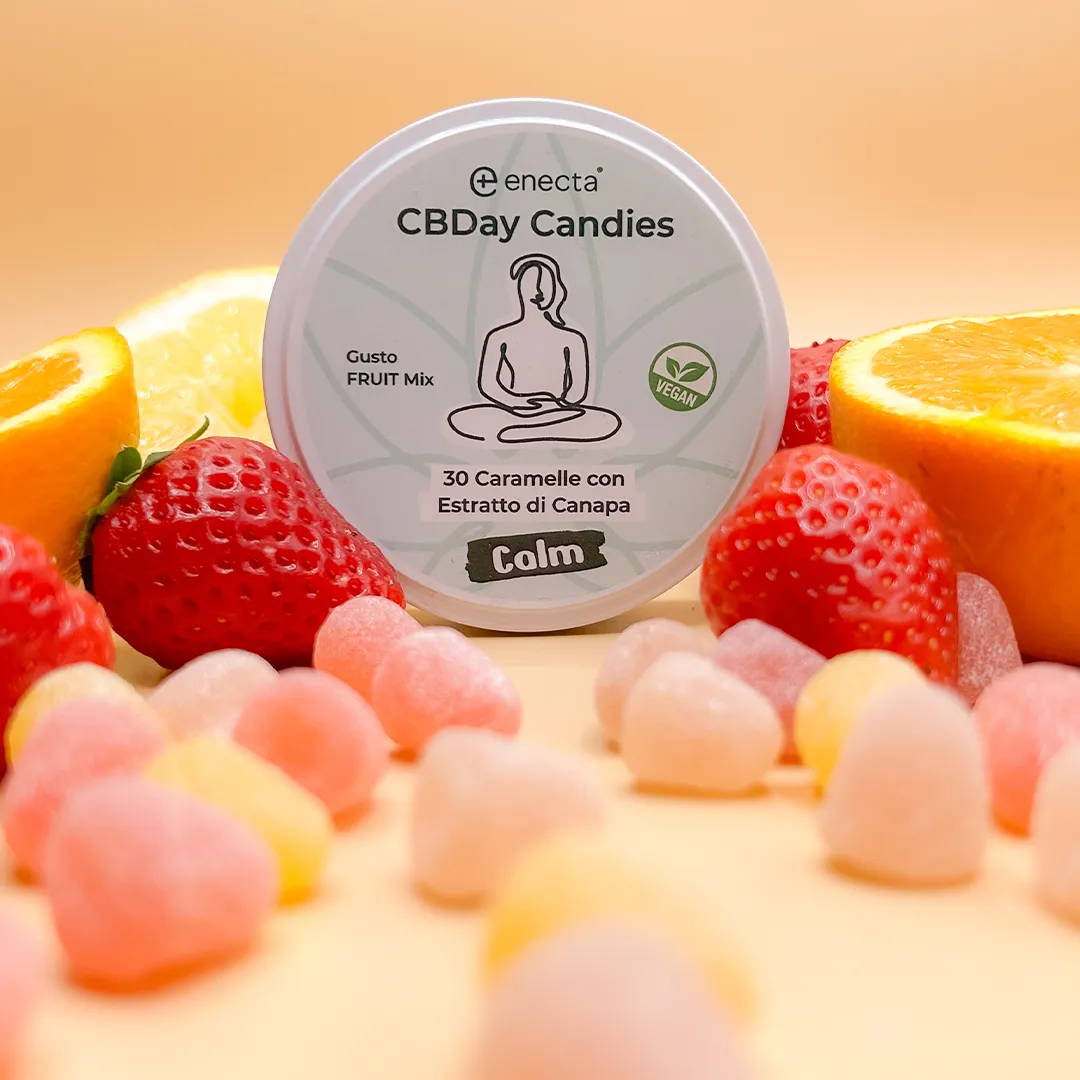 How many CBD fruit jellies should I take daily?
We recommend taking 2 CBD fruit jellies per day: the first one in the morning and the second one in the evening.

We also advise you to consume CBD gummies in moderation and to observe how they affect your body closely.

Remember that CBD gummies should be avoided during pregnancy and breastfeeding and that you should consult a doctor before taking CBD together with medications of any sort.

Natural, vegan, effective: discover CBDay Candies